According to The Hollywood Reporter, Chris Rock joked with Dave Chappelle two nights after a man attacked him on stage during his set at the "Netflix is a Joke" comedy festival in Los Angeles, stating he was slapped by the "softest" person "whoever rapped."
THR senior writer Seth Abramovich, who was at the concert, stated that Rock joined Chappelle on stage at The Comedy Store in Los Angeles on Thursday, two nights after Chappelle's set at the Hollywood Bowl was stopped.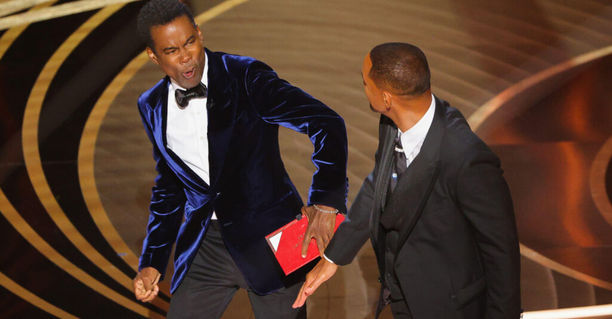 "At least you got smacked by someone of repute!" Chappelle said to Rock, THR reported. "I got smacked by a homeless guy with leaves in his hair."
Rock responded: "I got smacked by the softest n—- that ever rapped," THR reported.
Rock, who was also at Chappelle's interrupted set on Tuesday, responded: "I got smacked by the softest n**** that ever rapped."
Chris Rock got smacked by Will Smith on stage after he made a joke about his wife Jada Pinkett Smith's closely shaved head at the 2022 Academy Awards.
According to The Hollywood Reporter, Chappelle discussed the incident with the suspect after it occurred.
On Thursday, the comedian told his audience that he "wanted to talk to him," so he went into the room where Lee was being kept by venue security.
He claimed that gentrification pushed the suspect's grandma to leave her New York neighborhood. The purpose of the attack, according to Lee, was to bring attention to his grandmother's situation.
After the attack on Chappelle on Tuesday night, Lee was seized by security and arrested by Los Angeles police. He was charged with criminal assault with a deadly weapon after allegedly possessing a replica gun with a knife blade.
According to Sky News, Lee pleaded not guilty to four misdemeanor charges: violence, assault with a deadly weapon, unlawfully crossing from a spectator area onto a stage during a theatrical event, and interfering with or delaying such an event with unlawful conduct during a court appearance.
He is still in detention, and a protective order requires him to stay at least 100 yards away from Chappelle.
Source: vt.co