In an effort to diversify its workforce, Uber has offered female and non-binary Uber drivers the ability to turn away male passengers. The 'female traveler preference' policy of the taxi service went into effect on Wednesday, making it more difficult for men to get home this weekend.
The new function was revealed in response to criticism from the rideshare company's drivers, according to Western Weekender. Its goal is to provide female and non-binary drivers a say in which rides they accept, as well as the stability to work during peak earning hours.
The ridesharing company also stated that the preference is available and accessible automatically through the Uber Driver app.
The goal of the new function, according to Uber Australia's head of drive and marketplace Emma Foley, is to enable women and non-binary drivers to earn more money.
"Women that earn with the Uber app do so because it enables them to be their own boss, earns flexibly around their lifestyle, and in some cases, support a side hustle," Foley said.
She added: "By providing greater peace of mind with Women Rider Preference, we hope to support women and non-binary driver-partners in amplifying their current earning hours while unlocking barriers preventing Australian women and non-binary individuals from accessing flexible earnings that support their ambitions."
Foley also expressed that Uber should reflect the diversity of the communities they operate in "including equitable gender representation among the driver-partner base."
The change comes after Uber commissioned a research study that revealed that 70% of women want to see more women driving for Uber.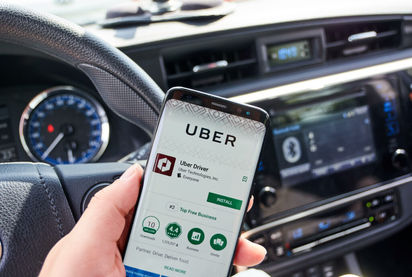 According to Smart Company, eight out of 10 women are researching new methods to make money, 74% are willing to start a new side hustle, and 75% are interested in exploring new options.
Catia Fazio, a female driver, spoke to News.com.au about her experiences with passengers and the Women Rider Preference.
"I've rarely had any bad experience with my passengers," Fazio said.
She noted that the Women Rider Preference feature is an excellent choice for female and non-binary drivers who are nervous about driving at night and want some "additional piece of mind."
Many of her clients told Fazio that having a female driver makes them feel safer, and she suggested that other single mothers join since the job is "flexible" and "can fit around your lifestyle."
"I haven't turned back since I started driving and I highly recommend it to any woman that's interested," she added.
Source: vt.co