On Tuesday, Lithuania's parliament declared Russia a terrorist state and declared its activities in Ukraine to be genocide. As a result, Lithuania has become the first country in the world to name Russia as a terrorist sponsor and executor.
The Lithuanian Seimas announced on social media that the motion had been passed unanimously.
"The Seimas recognizes the full-scale armed aggression – war – against Ukraine by the armed forces of the Russian Federation and its political and military leadership… as genocide against the Ukrainian people," the Seimas resolution read.
"The Russian Federation, whose military forces deliberately and systematically target civilian targets, is a state that supports and perpetrates terrorism."
The Lithuanian motion also outlined Russia's aims in Ukraine and why it feels they are committing genocide.
"The intent is to wholly or partially destroy the Ukrainian nation and break its spirit by killing entire families, including children, abducting and raping people, and mocking them and the bodies of the murdered," the motion reads.
The atrocities in Bucha, Irpin, Mariupol, Borodyanka, and Hostomel, where mass graves of dead have been discovered, as well as proof of other cruel acts committed against Ukrainian residents, were specially mentioned by Lithuanian parliamentarians.
Russia must be held accountable by the international community, according to the European Union nation, by establishing a special tribunal to probe Russia's atrocities in Ukraine.
A number of Lithuanian parliamentarians, including Deputy Speaker Paulius Saudargas, proposed the resolution.
"Since the time of the Tsars, Russia has been a basically autocratic state, and Putin is continuing the work of Stalin," Saudargas told lawmakers, according to EuroNews.
"The genocide began even then, and Putin's Russia is simply the reincarnation of Stalinist Russia – the Soviet Union."
The Stratcom Centre, Ukraine's organization for strategic communications and information security, praised their action.
According to Stratcom, Lithuania is the first country to declare Russia a terror state.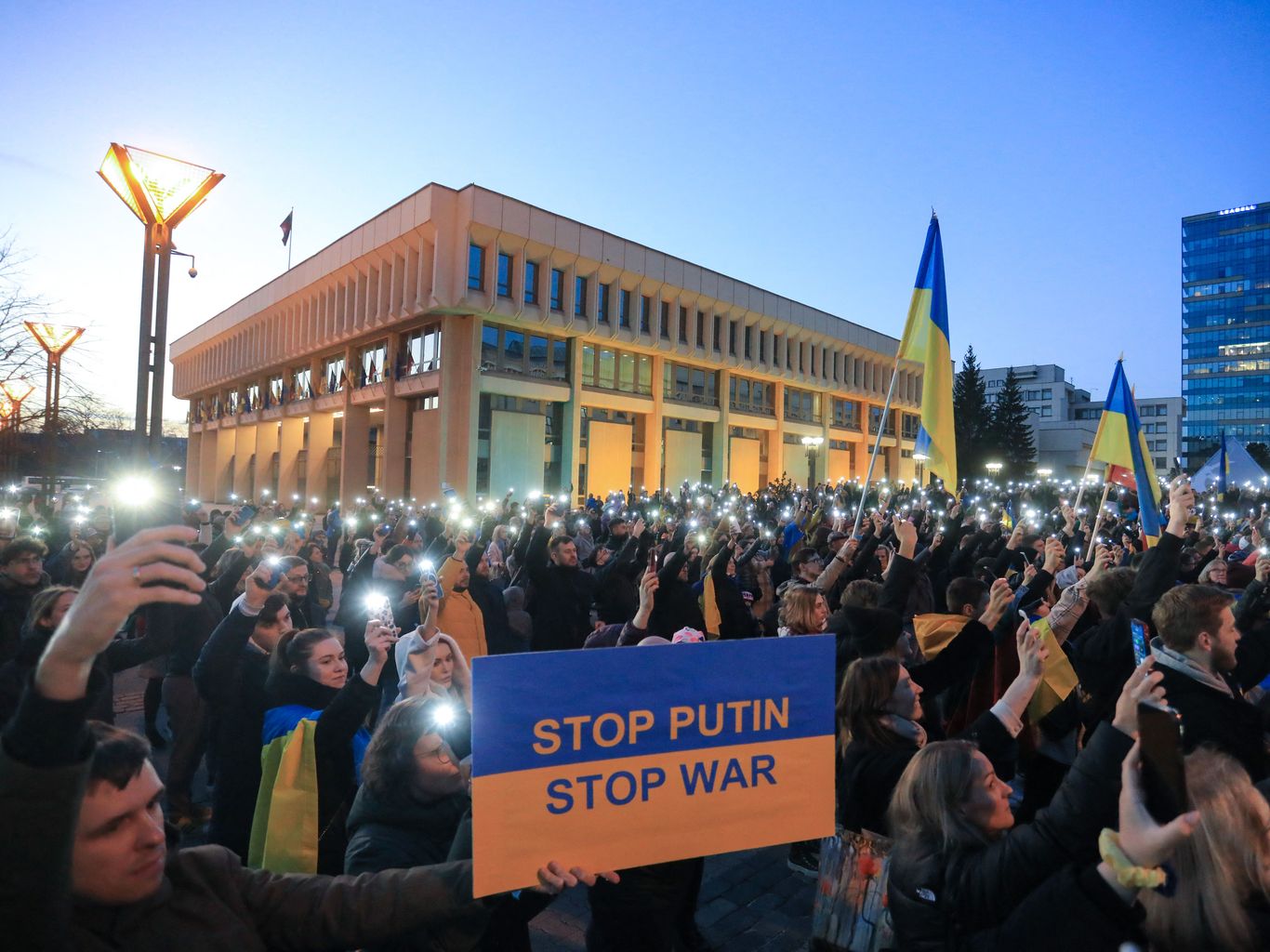 According to an NPR story, they are not the first country to accuse Putin's troops of genocide. Canada adopted a similar measure last month.
The European Union member state has taken moves to separate itself from Russia in the months after Russia's invasion of neighboring Ukraine.
According to the AP, it became the first EU country to stop Russian gas imports in April
Source: ladbible.com