Following a cutting-edge treatment four years ago, the "New York patient" is now off of HIV medication and remains "asymptomatic and healthy," researchers say
For the first time, an American research team claims to have cured HIV in a woman. These researchers utilized a cutting-edge stem cell transplant procedure that they anticipate would expand the pool of people who could undergo such treatment to several dozen each year, building on previous successes as well as failures in the HIV-cure research area.
She is the fourth person to ever be cured of HIV (the other three have all been men), and researchers have discovered two cases of women naturally beating the illness.
The woman was also a cancer patient who received a medication that was designed to battle both diseases at once but was deemed 'unethical' to use on those who did not have a late-stage cancer diagnosis. To execute this treatment, doctors must first locate a donor with a rare mutation that renders them HIV resistant.
According to NBC, people with this mutation are often northern European, and even then, just 1% of that population has it.
The donor's umbilical cord blood and bone marrow are then used in a 'haploidentical cord transplantation'.
The cord blood helps fight blood malignancies, such as the leukaemia the woman had, and the bone marrow provides the body with stem cells.
Because cord blood is not as successful in adults as it is in children, stem-cell transplantation can help to improve its efficacy.
Dr. Koen van Besien, one of the key clinicians reviewing the New York patient, told NBC, "The aim of the adult donor cells is to speed the early engraftment process and render the transplant easier and safer."
Experts will not utilise this stem cell treatment on a healthy individual who can manage their HIV with traditional treatments because it can lead to the patient's death.
Instead, they concentrate this treatment on people who are nearing the end of a cancer diagnosis and are likely to die without considerable medical intervention.
According to researchers, up to 50 people out of the over one million Americans living with HIV could benefit from the operation each year.
In 2013, the woman in question was afflicted with HIV, then in 2017, she was diagnosed with leukaemia, making her a potential candidate.
Her cancer has gone into remission, and her HIV treatment was ended last winter, four years after she got the treatment.
Her body responded well to the treatment, according to the experts, and she observed positive effects soon.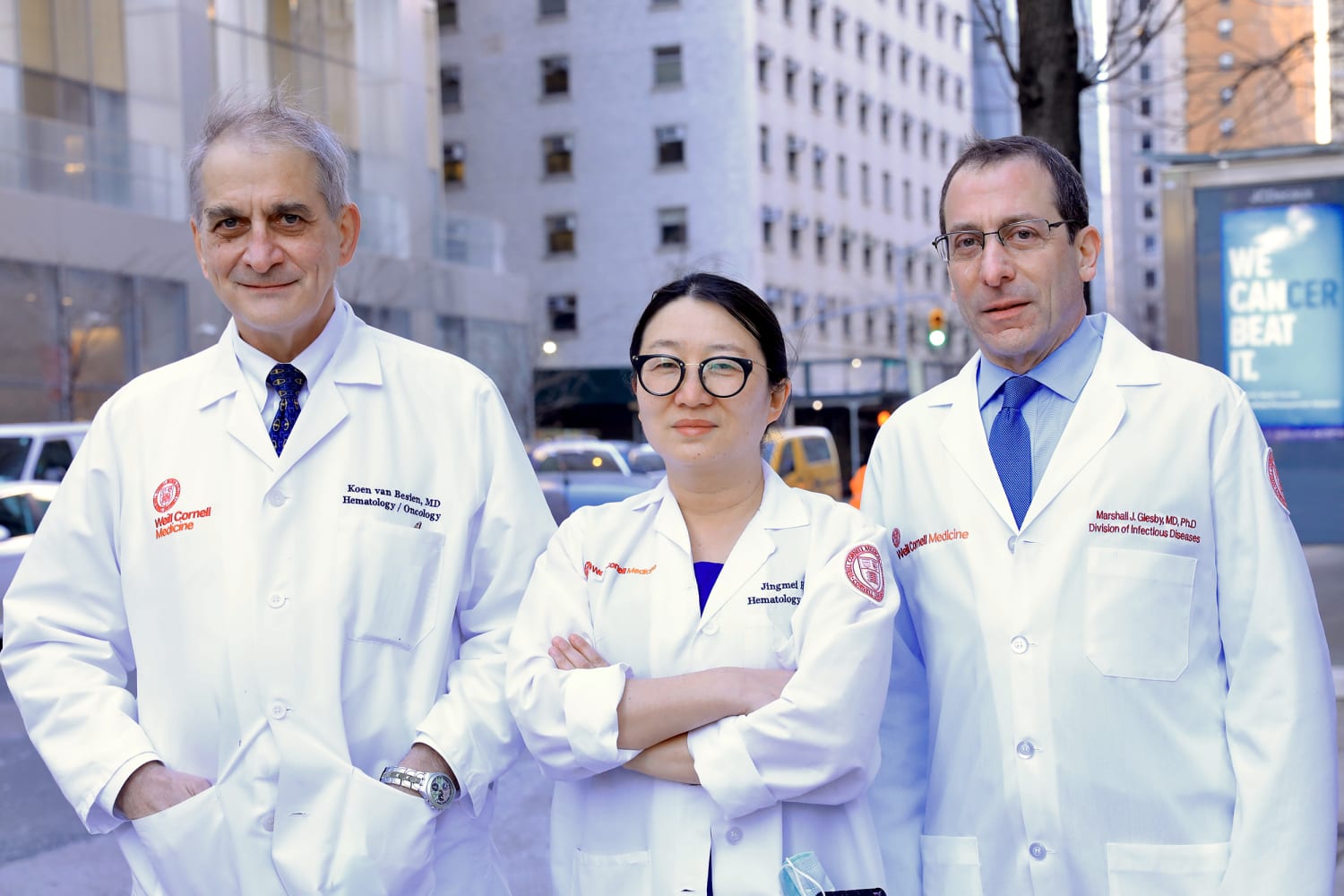 Despite the fact that she stopped taking HIV medication over a year ago, the virus has not returned in her body. Her body has been scanned several times and no HIV cells with the ability to replicate have been found.
They also took cells from her body and tried, but failed, to infect them in a lab.
If doctors cannot locate any HIV in her body or infect her cells after a few more years, they will feel confident in proclaiming her 'cured' of the infection.
"I'm excited that it's turned out so well for her," Dr Yvonne Bryson told NBC.
She added that the New York patient's case has added "more hope and more options for the future' of HIV treatment.
Source: dailymail.co.uk