Being punctual and regular at work truly pays fruitfully in one way or another. A similar good thing happened to the man in the best way possible he could ever have imagined. In the nearly three decades that he has worked for HMSHost, a food service firm, at Las Vegas McCarren International Airport for eateries like Burger King, Kevin Ford has never missed a shift.
Following a viral story about a loyal fast-food worker in Nevada who has worked for 27 years without missing a day of work, the guy received an outpouring of support and more than $238,000 in donations.
Kevin Ford has been employed by the food service company HMSHost for nearly three decades, serving restaurants like Burger King. Ford has always turned up for work at the Las Vegas McCarren International Airport. For this exceptional service, he recently received a goodie bag from his coworkers, which he proudly displayed.
The bag contained several items, including a movie ticket, a bag of Reese's candy, pens, and two rolls of Lifesavers. Ford was wonderfully kind as he removed each one.
"This is very nice, from Starbucks, thank you guys," Ford said as he went through the goodie bag, a video of the moment shown.
More than 2 million people viewed the video after it was released on social media, with the majority saying they thought Ford deserved far more for his dedication.
Ford's daughter subsequently started a GoFundMe campaign.
"[My dad] originally began working at this job as a single father when he gained custody of me and my older sister 27 years ago," she wrote on GoFundMe. "Then as our family grew and he remarried, he continued to work here because of the amazing health insurance that was provided through this employer because it was unionized, which got all four of his daughters through high school and college with full healthcare coverage. My dad continues to work here, because though he does look young, he is coming up on retirement age and leaving would cost him his retirement."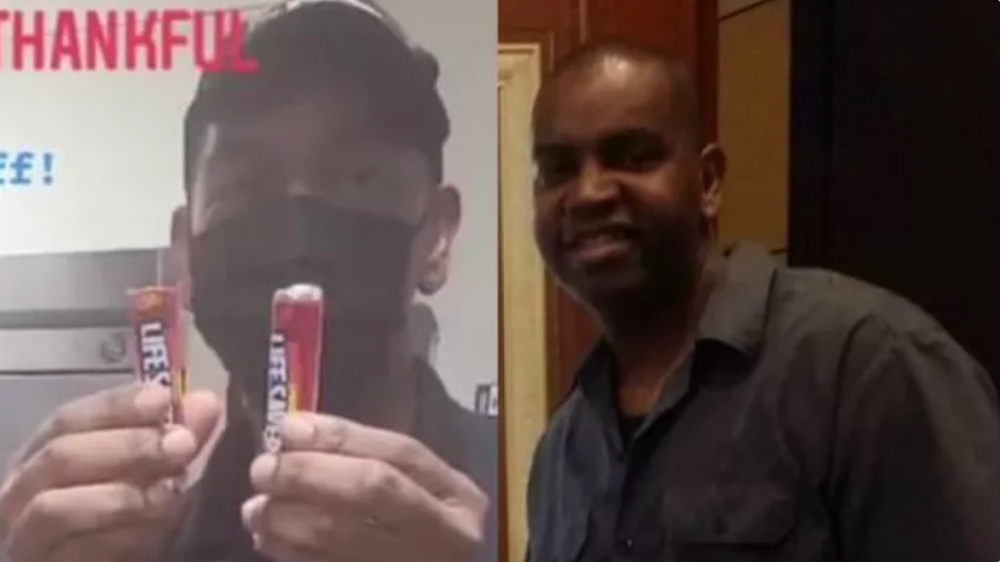 She stated in her letter that she intended to earn enough money for Ford to purchase a flight to come see her and her kids.
Donations came in massive numbers. Ford had received more than $238,000 as of Wednesday, and donors praised him for his commitment. "I hope you make it to a million," one donor wrote.
"It is awesome," he said. It's so overwhelming and beautiful. I'm just trying to take it all in. I'm just so appreciative of everything." 
He also noted he was grateful for the gift he received at work and that he posted the video of the gift as w way to show he was thankful.
"I was just saying thanks for what I received," he said of the goodie bag. "I was happy to receive anything. I'm grateful for the little things."
And his secret to not missing a single day of work in 27 years?
"My secret is sitting right there," Ford said. "My daughter and my grandkids."
Source: insideedition.com