R. Kelly, a disgraced R&B artist, was given a 30-year prison term on Wednesday for his role in a decades-long scheme to seduce young girls and women. The 55-year-old former superstar's lengthy descent comes to an end with the sentence, which is harsher than the 25 years in jail that the prosecutors had requested.
"I'm grateful that Robert Sylvester Kelly is away and will stay away and will not be able to harm anyone else," victim Lizzette Martinez told reporters outside the Brooklyn federal court.
In September, the "I Believe I Can Fly" artist was found guilty on all nine charges he faced, including the most serious of racketeering.
"The public has to be protected from behaviors like this," judge Ann Donnelly said, handing down the term.
The sentence was welcomed as a "major outcome" for the 11 victims who testified about the "horrendous and cruel treatment they underwent," according to Breon Peace, the US attorney for the Eastern District of New York.
Kelly's attorneys requested a sentence of no more than about 17 years.
The judge was informed by attorney Jennifer Bonjean that her client had a "chaotic" background that included being s*xually molested as a young child.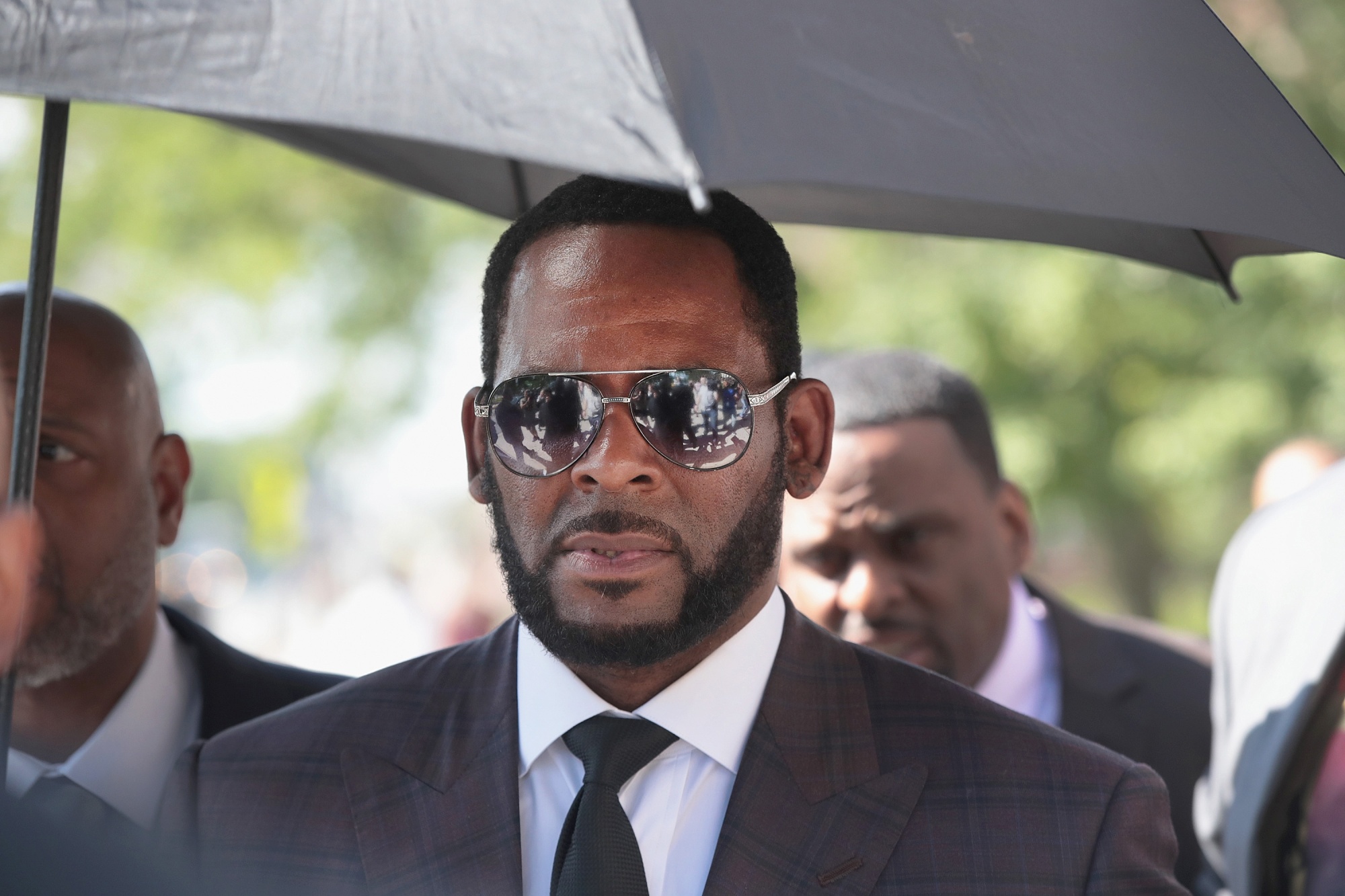 "Mr. Kelly rejects that he's this monster," Bonjean said, later telling reporters outside court that she would appeal.

Due to ongoing litigation, three-time Grammy Award winner Kelly decided not to speak at the hearing.
The verdict is handed down just over a month before jury selection is scheduled to begin on August 15 in Kelly's separate, lengthy federal trial in Chicago.
According to the allegations in that case, Kelly and two of his ex-colleagues botched the singer's 2008 pornographic trial and covered up years of s*xual abuse of youngsters.
The musician who once dominated R&B also faces prosecution in two other state jurisdictions.

The #MeToo movement hailed Kelly's conviction in New York as a turning point since it marked the first significant s*x assault trial in which Black women made up the vast majority of the accusers.
It was also the first time Kelly was prosecuted for the abuse of women and children that had been blamed on him for years.
Kelly was accused of racketeering, a federal offense that is frequently connected to organised criminal syndicates. Kelly was portrayed by the prosecution as the leader of a group of associates who enabled his abuse.
They methodically established a pattern of crimes they claim the artist-born Robert Sylvester Kelly committed for years with impunity, using his reputation to prey on the weaker. They called 45 witnesses, including 11 victims, to the stand.
Kelly had to have been found guilty of at least two of the 14 "predicate acts"—crimes that were fundamental to the larger pattern of illegal wrongdoing—for the jury to find him guilty of racketeering.
Embarrassing testimony was offered to demonstrate those crimes, which included r*pe, drug use, jail, and child pornography. His accusers gave accounts of incidents that frequently resembled one another: Many of the alleged victims claimed they had first encountered Kelly at concerts or mall engagements where members of his entourage gave them business cards with the singer's contact information.
Many claimed they were told he could help them achieve their goals in the music business.
However, the prosecution contended that everyone was instead "indoctrinated" into Kelly's world, where they were all allegedly trained for s*x at his whim and kept in line using "coercive means of control," such as isolation and harsh disciplinary measures, recordings of which were played for the jury.

The bond between Kelly and the late singer Aaliyah was essential to the state's argument.
Before unlawfully marrying her at the age of 15, Kelly created and produced her debut song, "Age Ain't Nothin' But A Number," out of fear that he had accidentally impregnated her.
His former boss testified in court about buying a bogus ID for the union, which was later dissolved, by bribing a worker.
Source: dailymail.co.uk