Ben Affleck and Jennifer Lopez have made headlines after they tied the knot in an intimate ceremony at a chapel in Nevada, Las Vegas
According to a recent Page Six report, Ben Affleck and Jennifer Lopez took a vacation and were spotted spending some tender moments together. A photo of the Gone Girl star dozing off while on the vacation is among the snippets of their time together that have appeared online. He was observed wearing a navy blue shirt over a white t-shirt, sitting in a chair on the deck, and dozing off.
The "Jenny From The Block" singer was seen taking advantage of the warm weather in the city of love while sporting a pretty flowery frock and sunglasses.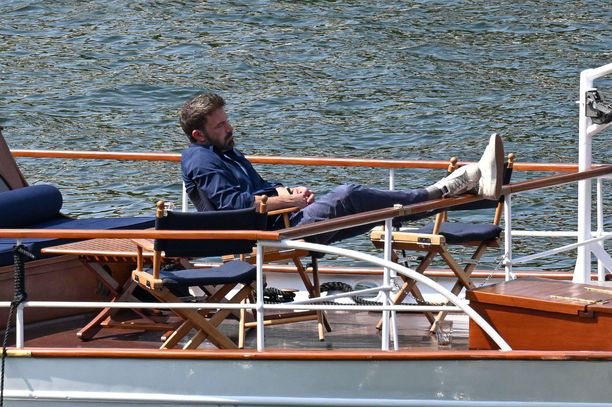 Emme and Max Lopez, who are 14 years old, and Seraphina Affleck, 13, were present with their parents when the couple eloped to Las Vegas this month to get married.
The blended family of the newlyweds was captured leaving the Crillon hotel, taking in the sights of the capital, and then pausing to have a lunch cruise on a boat.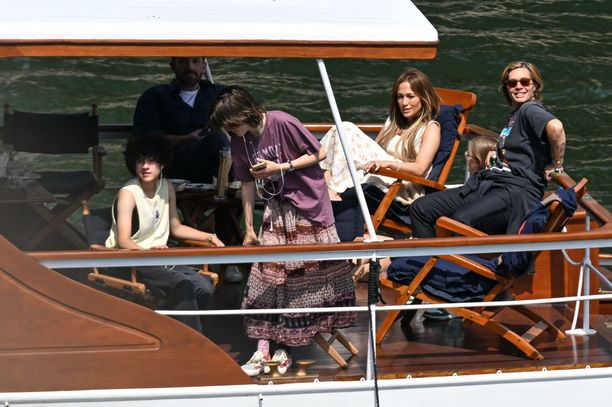 The two have not been reluctant to show their affection for one another through physical contact. Last week, both celebrities were seen cuddling and kissing one another close to the Elysée Palace. They were also seen making out with their children at a posh restaurant.
According to ET Online, while Affleck and Lopez had an intimate wedding, they are still "planning to have a larger celebration soon with family and friends" to "celebrate their love in a bigger way".
"The newly married couple has kept their celebrating to a minimum as they plan to have a bigger gathering within the next few weeks," the source continued.
"Both have been married before and wanted to keep the marriage quiet and low-key before they plan to have a big celebration in Georgia," they added.
The famous couple started dating when they initially connected on the set of the film Gigli in 2002. They made their engagement public in 2003 before delaying their wedding in 2004, just days before they split.
Affleck later married the 13 going 30 Jennifer Garner, in June 2005; they later divorced in 2018, while Lopez wed singer Marc Anthony in June 2004; they later divorced in 2011.
The Hustlers actress said that Affleck had proposed to her in April of this year, some ten years after their previous engagement.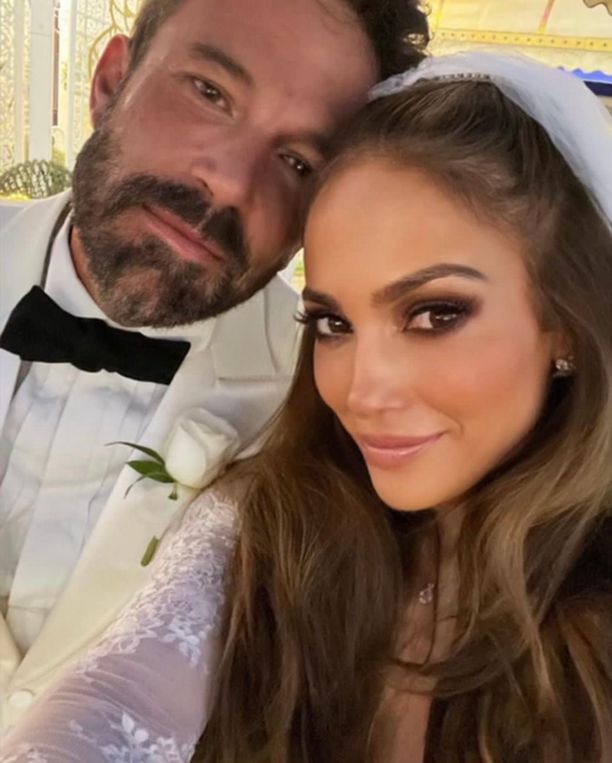 Lopez revealed in her newsletter last week, writing: "We did it. Love is beautiful. Love is kind. And it turns out love is patient. Twenty years patient."
Source: vt.co